Make your life-sciences website work harder for you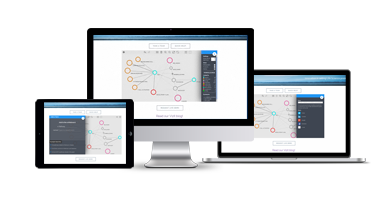 Create truly engaging buying experiences for scientists visiting your website.
Vizit can help scientists find and buy your life science products.
When scientists click on a protein, cell line, pathway or disease, Vizit displays a popup which takes them directly to your product page.
With Vizit you offer your website visitors a powerful research tool, through which you can sell, cross-sell and up-sell.
With Vizit scientists can share information and collaborate with their peers, exposing your products over time to a growing, targeted group of potential new customers.
User engagement and online sales
With Vizit you can create a more engaging buying experience for your site visitors offering context-relevant suggestions and generating multiple sales opportunities for your products.
New product development
With Vizit Analytics you can monitor global research trends based on the scientific literature, as well as usage patterns and identify opportunities for developing new products.
Targeted promotions
Use Vizit to compare and contrast website visitor interest with your sales records and devise personalized or organization-specific promotions that make sense.
Corporate brand development
Vizit doesn't just help scientists find your products. It helps them with their research too. With Vizit you show scientists that your brand cares about what they care about – their work.
With Vizit Analytics you can stay in touch with your evolving market. Identify the research community's developing needs and areas of interest in real time. Anticipate trends, monitor site engagement, incentivise and reward your visitors based on their interests and involvement with Vizit. And learn what products to develop next.
Delivered as a customized quarterly report, Vizit Analytics answers questions such as:
What product should I develop next?
Compare publication trends of cell lines, genes or other relevant targets with click-through activity for these at your site. Highly trending ones where you have no products can suggest new product development opportunities.
Which client organization should I incentivize or reward?
Compare client or organization activity with your sales data. Offer incentives or rewards where you identify opportunities.
How can I increase my cross-selling and up-selling opportunities?
Identify highly trending search terms linked to target genes or cell lines for which you have products. Like with Google ads, link your assays, kits, peptides, antibodies or other relevant products to these terms to create cross-selling and up-selling opportunities.