Artificial Intelligence.
Driven by humans. Proven in healthcare.
One AI platform, multiple healthcare uses.
Keeping human experts in the loop.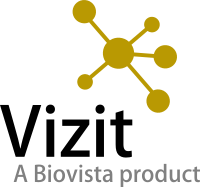 A new democratized AI tool.
Redefining how we interact and engage with bio/health data.
Our track record spans over ten years of actual results,
not just case studies.

Drug Positioning and Repositioning
We profile compounds, whether in late development, in the market or at the generic phase and match them with diseases to find new uses for drugs or new therapies for indications of interest ... more

Personalized Medicine
Given the holistic context of N=1 patient, what drug regimen makes most sense, from both a benefit and risk perspective? ... more
In-Stream Trial Analytics and De-risking
We correlate trial data in real time and look for signal/noise that may derail a trial. We also run this in reverse, to help identify the right subpopulations. ... more

New Target Biology
We parse diseases and identify unanticipated mechanisms for new generation druggable targets. We then combine with repositioning. ...
Real-world AI in healthcare, and beyond