Artificial Intelligence.
Driven by humans. Proven in healthcare.
One AI platform, multiple healthcare uses.
Keeping human experts in the loop.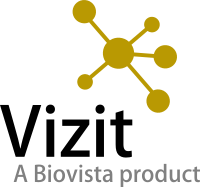 A new democratized AI tool.
Redefining how we interact and engage with bio/health data.
Our track record spans over ten years of actual results,
not just case studies.
Real-world AI in healthcare, and beyond
What people say about us
Perhaps one of the most innovative companies of #AI in #healthcare. Very proud to have collaborated.
Spiros Liolis
AI, Blockchain and Digital Transformation Business Development Manager & CTO, Hewlett Packard Enterprise
Hard to believe it's been 10 years changing the world of healthcare. I am so grateful to be working with you and the team at Biovista. Keep on track, change the world. #ThankYou
Cliff Farah
President, The Beacon Group
Selected stakeholders in healthcare